Ieri seara s-a desfasurat la Moscova, Rusia finala celei de-a 54-a editie a concursului de muzica Eurovision. Au fost cateva melodii dragute printre care a noastra, a Moldovei, a Islandei, a Azerbadjan-ului, a Turciei, a Greciei, a Maltei, a Ucrainiei, a Suediei, a Spaniei si a Norvegiei. La sfarsit cei de acasa l-au ales castigator pe reprezentantul Norvegiei, si anume Alexander Rybak cu 387 de puncte. Pe locul doi s-a clasat Yohanna, reprezentanta Islandei, cu 218 puncte, care pot sa zic ca a avut cea mai frumoasa voce din concurs, iar pe locul trei s-au clasat reprezentantii Azerbadjan-ului cu 207 puncte. Elena noastra a ocupat doar locul 19 primind punctaj maxim doar din partea moldovenilor. Moldova a ocupat locul 14. Sincer sa fiu pot sa zic ca e draguta piesa Norvegiei dar nu merita sa castige si mai ales asa detasat. E clar ca au fost niste interese la mijloc. Doi la mana, am observat ca anul acesta nu s-a mai mers chiar asa de tare pe vecinatati (ex Finlanda a dat 12 puncte Estoniei si Spania a primit doar 7 puncte din partea Portugaliei). Voi ce ziceti, nu ar fi mai bine cu un juriu (reprezentanti din fiecare tara)? Eu zic ca asa s-ar elimina aproape orice dubiu. AICI si AICI veti gasi toate videoclipurile melodiilor plus poze din concurs.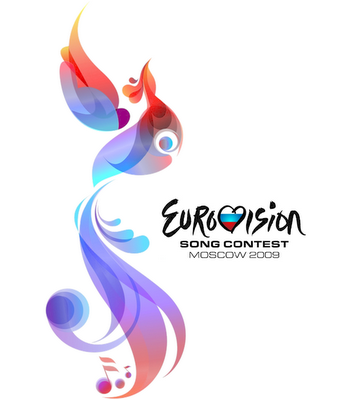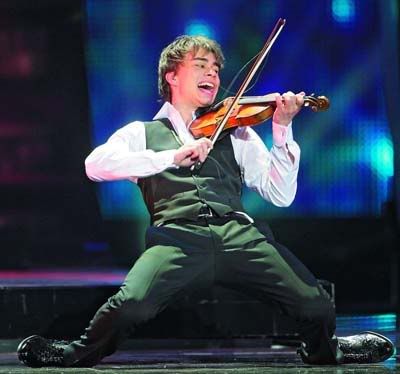 Alexandery Rybak – Norvegia

Elena Gheorghe – Romania
Toate melodiile din finala:
Alexander Rybak – Fairytale (Norvegia)
Yohanna – Is It True (Islanda)
AySel & Arash – Always (Azerbadjan)
Hadise – Düm Tek Tek (Turcia)
Elena Gheorghe – The Balkan Girls (Romania)
Nelly Ciobanu – Hora (Moldova)
Chiara – What If We (Malta)
Sakis Rouvas – This is our night (Grecia)
Igor Cukrov feat. Andrea – Lijepa Tena (Croatia)
Brinck – Believe again (Danemarca)
Svetlana Lobody – Be my Valentine (Ucraina)
Urban Symphony – Randajad (Estonia)
Suedia: Malena Ernman – La Voix (Suedia)
Inga & Anush – Jan Jan (Armenia)
Noa & Mira Awad – There Must Be Another Way (Israel)
Flor-de-lis – Todas As Ruas Do Amor (Portugalia)
Regina – Bistra Voda (Bosnia si Hertegovina)
Sasha Son – Love (Lituania)
Patricia Kaas – Et S'il Fallait Le Faire (Franta)
Anastasia Prikhodko – Mamo (Rusia)
Alex Swings Oscar Sings – Miss Kiss Kiss Bang (Germania)
Kejsi Tola – Carry Me In Your Dreams (Albania)
Jade Ewen – It's My Time (Marea Britanie)
Soraya – La Noche Es Para Mí (The Night Is For Me) (Spania)
Waldo's People – Lose Control (Finlanda)
Melodii ce nu s-au calificat in finala
Andrea Demirovic – Just Get Out of My Life (Muntenegru)
Gipsy.cz – Aven Romale (Cehia)
Copycat – Copycat (Belgia)
Susanne Georgi – La Teva Decisió (Get A Life) (Andorra)
Lovebugs – The Highest Heights (Elvetia)
Krassimir Avramov – Illusion (Bulgaria)
Next Time – Neshto Shto Ke Ostane (Macedonia)
Sinéad Mulvey & Black Daisy – Et Cetera (Irlanda)
Intars Busulis – Probka (Letonia)
Marko Kon & Milaan – Cipela (Serbia)
Lidia Kopania – I Don't Wanna Leave (Polonia)
Christina Metaxa – Firefly (Cipru)
Kamil Mikulčík & Nela Pocisková – Leť Tmou (Slovacia)
Quartissimo feat. Martina – Love Symphony (Slovenia)
Zoli Ádok – Dance With Me (Ungaria)
The Toppers – Shine (Olanda)
Petr Elfimov – Eyes That Never Lie (Belarus)
Articole Relevante:
Elena Gheorghe la Eurovision 2009 !
Poze si Castigatori Cerbul de Aur 2008 !
Rusia a castigat Eurovision 2008 !