Mult asteptatul Chris Rea a sustinut sambata un concert fabulos la Sala Palatului din Bucuresti. Mai trebuie sa va zic ca sala a fost arhiplina? Si asta pentru ca oamenii sa asculte niste cantece minunate ca si: "Josephine", "Looking For The Summer", "Julia", "Stony Road", "Stainsby Girls", "Road To Hell", "On The Beach", "Let`s Dance". Mai jos niste poze. Enjoy!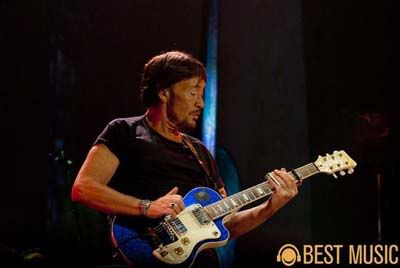 Toate pozele AICI
Articole Relevante:
Poze concert Cargo in Blue Monday !
Poze si Rezumat concert Madonna !
Poze si Rezumat concert Kelly Rowland !