Stiu ca scriu cu intarziere, dar mai bine acum decat niciodata. In weekend s-a desfasurat unul dintre singurele evenimente din anul acesta la care intr-adevar vroiam sa ma duc. N-am fost prezent pentru ca s-a intamplat un lucru mult mai important in viata mea, de la care n-avem cum sa lipsesc (prietenii stiu la ce ma refer). In prima zi a festivalului au cantat Vama, Pavel Stratan, Sarmalele Reci, Gojira, englezii de la Layo & Bushwacka, Chris Liebing, The Advent si nu in ultimul rand mult asteptatul Dj Tiesto. Ziua a fost incheiata de Not So Common Dj. A doua zi au concertat Omul cu Sobolani, KUMM, Iris, in frunte cu solistul Cristi Minculescu, care a revenit dupa cateva luni bune de absenta din cauza unui transplant hepatic, scotienii de la Primal Scream, Parov Stelar & Band, OCS, Tomasan si Coyote, Booka Shade, UNU si bine cunoscuta trupa Nine Inch Nails. Nici ultima zi al acestui super festival n-a fost mai slaba pentru ca au cantat Vita de Vie, Guerrillas, Freestylers, Timpuri Noi, Tankcsapda, Blank & Jones, Suie Paparude si The Prodigy, care au incins atmosfera cu un concert de zile mari (au mai fost mai multe formatii, daca vreti sa le stiti si pe restu uitati-va pe site-ul oficial). Chiar pot sa zic ca mi-a parut rau ca n-am fost, dar asta e, nu ma plang, poate anul viitor!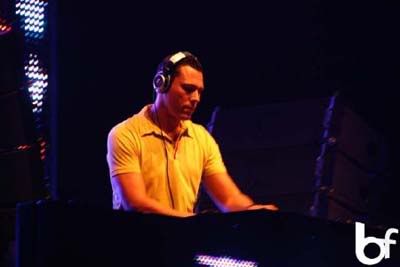 Dj Tiesto

Nine Inch Nails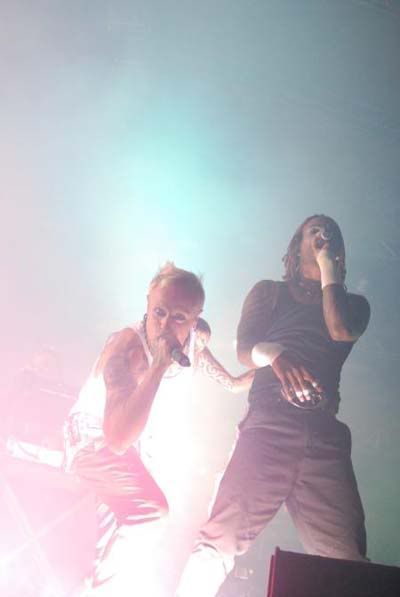 The Prodigy
Poze si filmulete ziua 1 – AICI si AICI
Poze si filmulete ziua 2 – AICI, AICI si AICI
Poze si filmulete ziua 3 – AICI si AICI
Inca cateva slideshow-uri cu Tiesto, Nine Inch Nails, The Prodigy, Iris AICI si AICI
Articole Relevante
Poze si Rezumat Liberty Parade 2009 !
Poze si Rezumat Bestfest 2009 !